Arizona Mortgage Rates Some Of The Best In The Country
Tuesday, April 05, 2016
REALTOR.com® Chief Economist Jonathan Smoke kicked off the Arizona REALTORS® 2016 Spring Convention in Prescott with some great news.
"Arizona's mortgage rates are some of the best in the country," Smoke was almost shouting. "You've got about four-percent more buying power right now than you did in the month of December. So, it's a fantastic time to be purchasing."
Despite alarmism by some about the Federal Reserve rate hike in December 2015, he reported that Arizona mortgage rates were actually lower in February 2016 than they were in June 2015.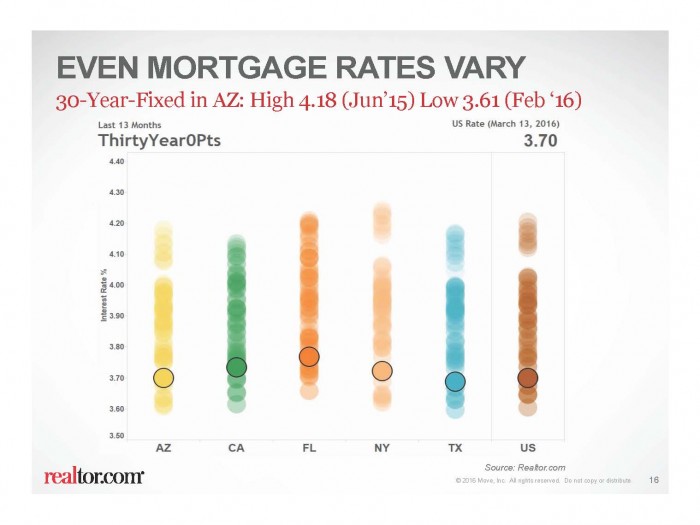 If you are ready to buy or sell a home in Green Valley, Arizona, give Judi Monday a call at 520-241-7780. Your real estate needs are my priority!